Celebrity
Julia Roberts interrompe la sua intervista per abbracciare un fan arrivato dall'Indonesia solo per lei
di Maria Teresa Moschillo - | aggiornato
Impegnata con un'intervista durante il Toronto International Film Festival, Julia Roberts ha fermato tutto e fatto salire sul palco un ragazzo indonesiano: Kenny Santana era lì solo per lei e ha visto realizzarsi il sogno di una vita.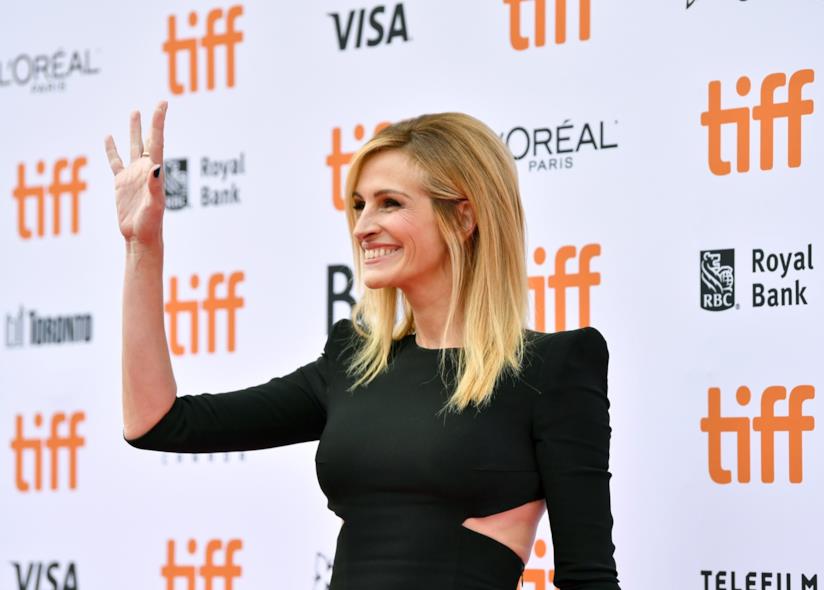 Getty Images
1k condivisioni 0 commenti
Julia Roberts è amatissima dal pubblico e questo non sorprende considerata la sua indole estremamente gentile e affabile.
L'attrice di Pretty Woman l'ha dimostrato ancora una volta durante un panel del Toronto International Film Festival, dove sta promuovendo il film Ben is Back. Nel bel mezzo della sua intervista, Julia ha interrotto gli interlocutori per abbracciare un fan arrivato da molto lontano.
Kenny Santana è arrivato a Toronto dall'Indonesia solo per vedere dal vivo la sua beniamina. "Aspettavo questo momento da 28 anni", ha detto il ragazzo sorpreso ed emozionato per aver ricevuto l'abbraccio della Roberts.
When Julia Roberts realized a fan flew from Indonesia to see her, she went out into the audience, gave him a hug and a photo-op he'll never forget because, again, Julia Roberts is a damn treasure. 📸 #TIFF18 pic.twitter.com/7EUBF9l1tk

— TIFF (@TIFF_NET) September 10, 2018
Julia Roberts - che sarà presto protagonista della serie Homecoming - ha notato Santana tra il pubblico per via della sua t-shirt di Be Love, linea di abbigliamento che lei stessa sceglie molto spesso.
Dopo aver chiamato Kenny sul palco, l'attrice ha chiesto a qualcuno di scattare loro una foto e ha conversato con lui per qualche minuto. Ecco cosa ha scritto il fortunato fan su Instagram:
Mi ha fatto sentire così a mio agio. Mi ha chiesto il mio nome e le ho detto che ero venuto dall'Indonesia. I sogni diventano realtà ragazzi.
Santana ha poi ringraziato il suo idolo per avergli donato quell'attimo di grande felicità:
Se riesci a rendere felice qualcuno, per quanto possa sembrare una cosa semplice, fallo e basta. Grazie per avermi reso così felice ieri, Julia Roberts, e anche in tutti questi anni.
Come si fa a non volere bene a Julia?